Spain is large and there is much to be said for taking a holiday which includes visits to gardens, rather than attempting a full tour. Spain was inhabited by Celts before the Roman conquest. It then became part of the Empire and a country of many gardens. Arab invaders brought Islamic design ideas. In the twentieth century Barcelona became famed for modernista (Art Nouveau) and then for modern design. See list of gardens to visit in Spain.
Escorted Garden Tours in Spain

Architecture & Gardens of Andalucia, departing 13th September 2021

Andalucia has the best Islamic gardens in Europe - which also happen to be the best medieval castle gardens in all Europe.
The tour includes the
Alhambra
and the
Generalife
in Granada, the
Great Mosque
in Cordoba,
Jardines de las Reales Alcazares
,
Parque de Maria Luisa
, the Plaza de España in Seville and, in Ronda, the Alameda del Tajo gardens set on the edge of a spectacular gorge.
Gardens of Mallorca,
22nd March 2022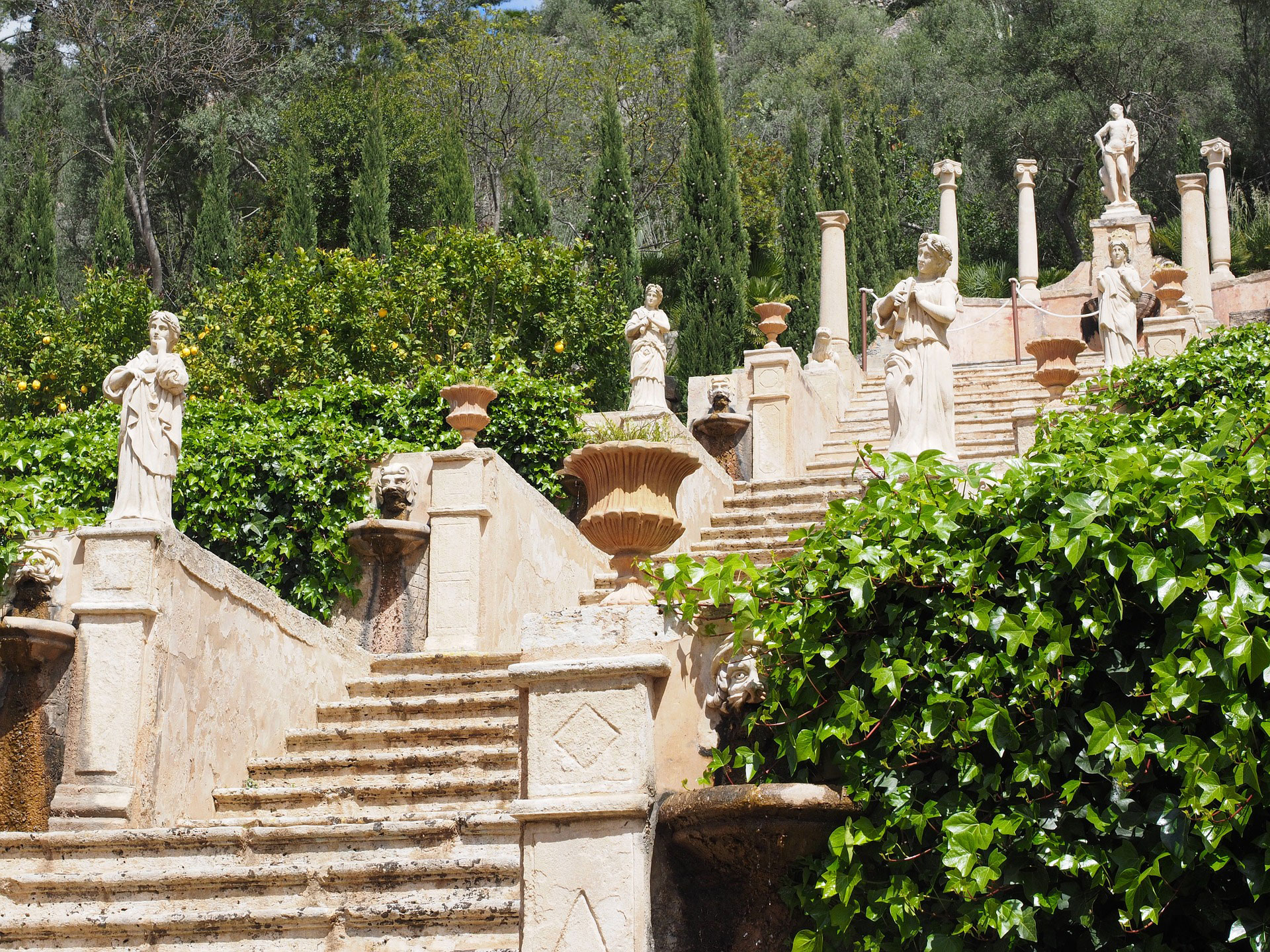 Discover the verdant island of Mallorca on this fantastic 6 day tour. Highlights include the Moorish gardens in Raixa and
Alfaiba
, the monastery of
Real Cartuja de Valldemosa
, the city of Palma, spectacular mountain scenery and the Albufera Nature Reserve.
Holiday travel arrangements for Spanish garden touring
Many tour companies take visitors to Spain but the country has a very large tourist industry and is comparatively easy for the independent traveller: there are many hotels, the trains and buses work well. English is widely spoken in the holiday areas but not elsewhere. Garden holidays and tourism are most comfortable in spring and autumn.