Advice: garden wedding ideas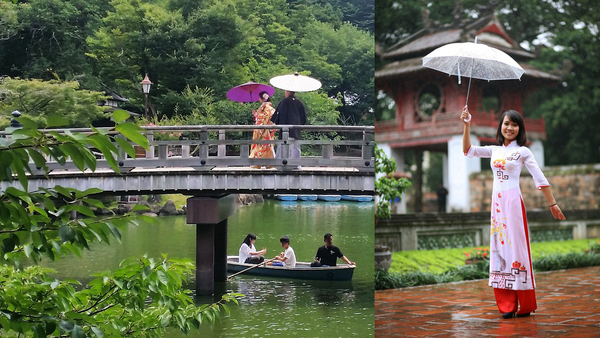 Gardens are lovely places - so where better to get married? Guests and photographers love them too. But there is a great difference between dull garden and a fine garden and many of the best gardens listed on Gardenvisit.com are heritage properties. Hotels and restaurants often have gardens but very few of them match the quality of historic gardens. The reason for this is that caring for a beautiful garden takes more time and more money than can be obtained from rental or entrance fees. So here are out ideas about on garden weddings:
1. Choose a dream garden. Would you like to own it?
2. Be aware that some garden venues are modestly priced, some are super-luxury and most are in-between.
3. Be sure that all will be well even if the rain god proves stronger than the sun god. Since umbrellas are good props for photographs you can be confident of romantic photographs whatever the weather.
4. Remember that gardens change with the seasons - and that every month has distinctive charms.
5. If you will walk on grass, think twice before wearing high-heeled shoes.