Buying second homes and villa property in Turkey
Return to property home
Turkey was somewhat overlooked in 1990 but is now a popular with property buyers and second home owners - and no wonder. It has some of the world's oldest settlements together with important classical remains - Ancient Greek, Roman, Persian, Arabic and Byzantine. The Turkish coast has a delightful climate, mild in winter and hot in summer, dramatic scenery and turquoise waters. The Turkish people are very warm and helpful to foreign visitors and the cost of living in Turkey is low.
It is likely that real estate prices in coastal areas will continue their present upward trend. With its long rental season and property prices 10 years behind those in Spain, Turkey makes a sound economic choice for property investment. Villas with pools and luxury apartments with shared facilities are popular. At the start of 2005, over 50,000 foreign nationals owned property in Turkey.
Buying a second home or villa in Turkey is easier than one might expect and no more difficult than elsewhere in Southern Europe - providing you have a lawyer who is fluent in Turkish and English. Foreign nationals buying property in Turkey currently must have secuirity clearance from the military. Although this process can be time consuming (3-4 months) it is usually straightforward. You will need to budget for 6% above the purchase price of the property to cover stamp duty, legal and estate agency fees and purchase levy. It seems unlikely that Turkey could become a member of the European Union before 2014.
If you intend to stay in Turkey for longer than 3 months at a time, you will need to apply for a residency visa.
There are direct flights to a number of coastal Turkish airports: Angalya, Bodrum, Dalaman, Izmir. This gives concenient access to apartments, penthouses and villas overlooking the sea.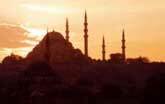 Istanbul, Turkey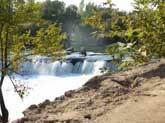 Manavgat Falls, Turkey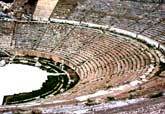 Ephesus, Turkey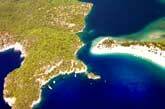 Turkish coast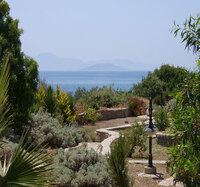 Turkish Villa, Gumusluk (International Property Agents)