Scottish Holiday Homes
Return to property home
Scotland was an independent country until 1707 when the Act of Union unified England and Scotland to form Great Britain. Since 1998, Scotland has once again had its own Parliament (established under the Scotland Act 1998). Based in Edinburgh (the Scottish capital), this is a devolved Parliament with limited powers. Matters such as foreign policy remain under the authority of the UK Parliament in Westminster.
As the northern most country in the United Kingdom, the climate in Scotland is cooler than that in England but it is nevertheless warmer than other areas on similar latitudes because of the Gulf Stream. The west coast of Scotland receives more rainfall than the east. Scotland has nearly 800 islands. The thistle is the national flower of Scotland.
The Scottish Highlands are in the north of Scotland and, as the name suggests, are mainly mountainous. The landscape has a wild and rugged beauty. Fort William is the largest town in the west Highlands and is located near the highest peak, Ben Nevis.
English is the main language in Scotland although there are still a few native Scottish Gaelic speakers. English used in Scotland is different to that in England in terms of both accent and vocabulary. There are also regional variations throughout Scotland.
The range of properties in Scotland varies from cottages to castles. There is a lot to choose from for those who are interested in unique properties.
There are no restrictions on foreign buyers purchasing property in Scotland. Property prices in Edinburgh in particularly have risen steeply since the turn of the century however some very reasonably priced properties can still be found rural areas. Property tax, known as council tax, is calculated on the basis of the value of the property.
It should be noted that there are differences between property law in Scotland from that in England. For example, in Scotland there is no single document that could be described as a contract. Rather, the "contract" consists of series of formal letters (known as missives) exchanged between the buyer's solicitor and the seller's solicitor. Beware - the first missive is the formal offer for the property. If the seller accepts this offer without any qualifications, the contract becomes legally binding on both parties at the time of issue of the acceptance. For this reason, it is very important to organise any necessary mortgage prior to making a formal offer.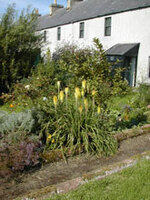 Country cottages, Scotland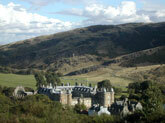 Edinburgh, Scotland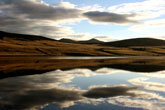 Harlaw, Scotland