Polish holiday homes
Return to property home
In the 16th century, Poland was one of the richest and most powerful countries in Europe. It was the second country in the world to adopt a written constitution (in 1791). For much of the last few centuries, Poland has been plagued by its neighbours but the country is now firmly focused on its future. Poland joined the EU in May 2004.
The Baltic coastline is lined with some beautiful beaches, although swimmers beware that the sea is cold. Inland there are forested hills, mountains, glacial lakes and flat plains. The Carpathian Mountains in the south offer good hiking and skiing. Poland is host to the last patch of the original forest that used to cover European lowlands - Bialowiesa National Park. The climate is unpredictable but broadly speaking it is warm from May to September and winters are cold.
Residential real estate for sale in Poland tends to be newly built apartments, particularly in Warsaw and Krakow. Poland has a number of affordable castles on offer but they may need significant refurbishment. Excercise caution when buying properties built before World War II as there is the possibility of an ownership dispute.
There are a number of legal costs associated with buying property in Poland that you will need to budget for: notary fees (approximately 2%), registering legal title and registering your mortgage.
Kraków
Property prices have been rising fast but are still less than half the price of real estate in the capital, Warsaw. In the south of Poland, Krakow is a beautiful city, rich in culture and medieval architecture.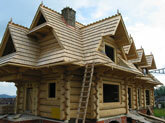 Real estate construction in Poland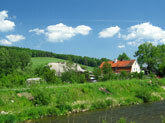 Mountain village, Poland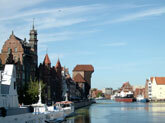 Real estate in Gdansk, Poland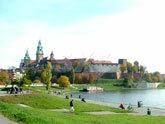 Krakow, Poland