Montenegro holiday homes
Return to property home
Although it is a very compact country, less than 14,000 square kms, Montenegro boasts extremely beautiful and diverse landscapes and a climate to peak the interest of any garden lover. Beaches, mountains, islets, forests, fjords, canyons, lakes - Montenegro has it all. The Adriatic coast and the non-mountainous inland areas of Montenegro, or Black Mountain, enjoy long, warm summers and mild winters. The weather and sea are still warm in November, yet high quality skiing is only a 2 hour drive away in the dramatic Montenegrin mountains.
Montenegro's history is punctuated with invasions by everyone from the Romans to the Nazis and the last quarter of a century has also been very turbulent. Following the break up of the former Yugoslavia, Montenegro entered into an alliance with Serbia in 2002. The country is still finding its feet and trying to establish some long term stability. The international community is still small though currently growing rapidly.
The official language is Serbian and the currency is the Euro.
Kotor
A fortified, medievael town with UNESCO World Heritage status, Kotor is very peaceful as no traffic is allowed within the town walls. Kotor is situated at the end of the world's most southerly fjord, Boka Kotorska. The town has already caught the attention of vigilant foreign investors so property prices are higher than most of Montenegro.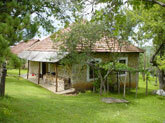 Rural property, Montenegro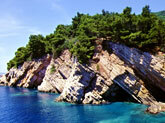 Coastline, Petrovac, Montenegro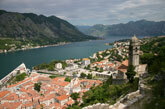 Kotor property, Montenegro