Australian holiday homes
Return to property home
Australia is the sixth largest country in the world and has the lowest population density. Most of Australia enjoys more than 3,000 hours of sun per year. However, given the size of the country, the climate varies dramatically. The majority of Australia has a hot arid climate that presents a serious challenge to the gardener so we would recommend seeking property in the coastal regions of the country. The north of Australia has a tropical climate, much of the south has a climate similar to the Mediterranean and the area around Sydney has a warm temperate climate.
Australia supports in excess of 25,000 plant species (Europe supports circa 18,000). Western Australia is of particular interest to anyone interested in flora. It boasts 12,000 species of wild flowers that colour the southern part of the state from June to November.
The Austrailian Government places some restrictions on foreign investment in residential real estate within Austrailia. These restrictions apply to individuals who do not have a visa for permanent residency. For more information see Foreign Investment Review Board.
For most of us, getting to Australia is a time consuming and expensive business so it is not practical for holiday home buyers keen to take multiple short holidays throughout the year. One obvious solution would be to rent rather than buy property in Australia.
Melbourne
The city of Melbourne has a European character and the climate is temperate.
Sydney
Sydney has a world famous harbour and plenty of parks.
Perth
Property prices in Perth tend to be lower than those on the East coast of Australia.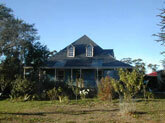 Tasmania property, Australia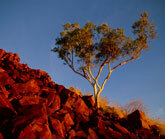 Ghost Gum, Australia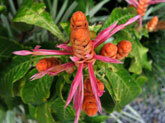 Australian Flower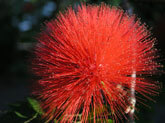 Australian Flower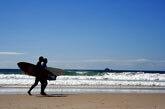 Surfers on Australian beach