Thai holiday homes
Return to property home
With its natural beauty, friendly people and low cost of living, visitors to Thailand fall in love with the country and are often keen to return. Thailand is very geographically (not to mention botanically) diverse - mountains in the north, fertile plains in the centre and tropical islands and beaches on the southern peninsula.
The climate is tropical. It is hottest in the south where temperatures average 28 degrees Celcius for most of the year. In the mountainous north and north-east, temperatures can be quite cool at night. There is great potential to create a very colourful garden as Thailand has over 10,000 species of flowering plants.
Thailand has never been colonised and the country has a unique culture. Thai cooking, Thai massage and the numerous Buddhist temples are particularly popular with foreign visitors.
Foreigners may own buildings but not land in Thailand. One way round this problem is to form a Thai limited company with a group of Thai nationals and register the land as owned by the company. You are only allowed to hold a minority stake but will be the sole director. Sadly, this means you will have to pay more tax as corporate tax is higher than personal tax in Thailand. The most straightforward solutions are to buy a condominium or a managed private villa on a site owned by a management company, although this of course restricts choice. Condominium is a type of home ownership whereby units of a larger property are sold individually and has no bearing on the type of unit.
Unsuprisingly, all the documents associated with the purchase of real estate in Thailand are in Thai. Unless you happen to be able to read Thai, it is very important to find an individual that you trust to read all documentation.
The island of Phuket is currently the most popular area in Thailand for holiday homes, particularly with Australian buyers. Thailand's largest island has a good infrastructure and international connections.
Opinion is divided about whether the military coup in September 2006 deposing premier Thaksin Shinawatra presents a property investment opportunity or should be taken as a warning of trouble ahead. The Thai army has promised elections in October 2007. Certainly caution and a great deal of research are crucial before investing in Thai property at the present time.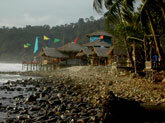 Koh Chang, Thailand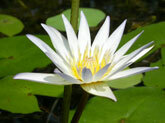 Lotus flower, Thailand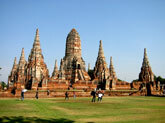 Temples in Ayuthaya, Thailand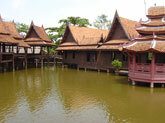 Ancient city of Samutprakarn, Thailand