Japanese holiday homes
Return to property home
Japan is an archipelago of over 3,000 islands in the Pacific Ocean near the east coast of Korea. The largest island is Honshu. Japan has almost 30,000 kms of coastline. The terrain is predominantly mountainous and most of the population live in coastal areas.
Japan's climate varies greatly from north (temperate) to south (subtropical) and from season to season. Japan is in the Pacific Ring of Fire. As a result, there are many thermal springs across the country that are very popular for relaxation and their therapeutic qualities. At 3776m, iconic Mount Fuji, Japan's highest mountain, is a dormant volcano. Japan is prone to earthquakes so it is important to factor in the risk of earthquake damage when deciding whether to buy in Japan.
Golf enthusiasts will find themselves in a nation of kindred spirits. However, the cost of golf in Japan is high.
Japan has a long tradition of garden design. Japanese gardens are a fusion of the natural and the man-made. Historically, the three main types of garden are dry gardens, hill gardens and tea gardens. Dry gardens and hill gardens are reproductions of the natural landscape. Tea gardens contain a tea house and are built for the tea ceremony, which is an important part of Japanese culture.
Foreigners can buy real estate in Japan though may find it very difficult to borrow money from a Japanese bank. The price of property depends very much on location. Central Tokyo is prohibitively expensive for most people, though prices come down considerably away from the centre. Remote areas can be very cheap but it is important to consider how practical it will be to get to your holiday home. Older property tends to be markedly cheaper than new property.
Tokyo
Tokyo is one of the world's most expensive cities but also one of the safest. This huge, energetic city is more about excitement than relaxation. Tsukiji, the fish market, is heaving before dawn.
Kyushu
In the south-west of the country, Kyushu is Japan's third largest island. Kysushu has some of Japan's most spectacular scenery.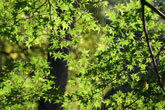 Park, Japan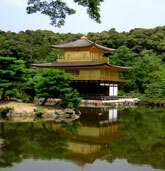 Golden Temple, Kyoto, Japan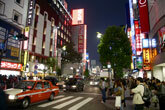 Tokyo, Japan