South African holiday homes
Return to property home
Strong European influence in the development of South Africa since it was colonised by the Dutch in 1652 has made it a popular choice for European emigrants. The country boasts some breathtaking scenery and, compared to the rest of Africa, has a solid infrastructure. Some areas suffer from a high crime rate so it is well worth doing thorough research into potential suitable neighbourhoods.
With 20,000 different species of plant, the variety of flora in South Africa is impressive, particularly in the Western Cape. There are spectacular blossom-plants to delight any gardener. The proteas family is of note.
From an investment point of view, now may be a wise time to consider South Africa as their hosting of the 2010 World Cup is set to increase property values exponentially.
Foreign investors have to put down a 50% deposit.
Cape Town
Cape Town is held in high regard and with good reason. With mountains on one side and the ocean on the other, the natural beauty of the area is exceptional (and the soil is rich!). It also has a great deal to offer in terms of an affordably extravagant lifestyle. A cosmopolitan city located on a remote cape.
The Garden Route
The stretch of coast between Cape Town and Port Elizabeth is known as the Garden Route. The climate is excellent and so is the scenery so it is a popular choice for foreigners buying holiday homes.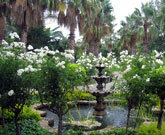 South African garden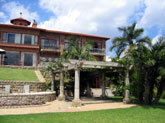 South African holiday property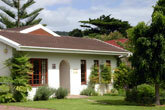 Garden Route real estate with gardens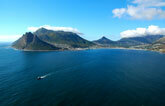 Hout Bay, South Africa