Westminster Palace Jewel Tower Medieval Garden
The Jewel Tower Stands at the corner of the medieval garden of the Royal Palace of Westminster. The palace garden was a place to grow luxurious fruits, flowers and fresh herbs, as the English Heritage signboard shows. It was not a lawn. As a compliment to the Houses of Parliament, the Westminster Palace Jewel Garden should be a very sweet-smelling place! Water should be restored to the ditch of the medieval moat, which survives.
Sponsorship opportunities: a large seed supplier could sponsor planting of the garden
Before sponsorship
After sponsorship
More ideas for London's gardens, parks and landscapes.
Information about about sponsorship opportunities for london gardens and parks
Tags: garden history, garden design, landscape architecture, landscape design, public parks, urban design, London squares, public open space, shared space, urban renewal, urban regeneration, urban design ideas, proposals for London, Westminster and the City, flower festival market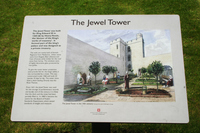 The English Heritage reconstruction of the Jewel Tower Garden suggests small beds and a lot of paving slabs (which would have to have been quarried far from London).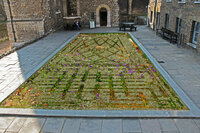 The Jewel Tower is unlikely to have had a renaissance knot garden when it was made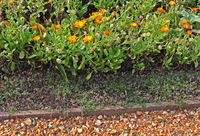 Medieval herb garden reconstruction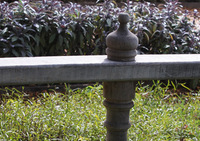 Medieval herber reconstruction