Public access to the Thames Foreshore and beaches in London: the need for a right to roam

The River Thames is London's greatest landscape asset - and was the original reason for the city's location. Historically, it was treated as an amenity. The poor used it for fishing and washing; the rich used it as a site for palaces. In 1908 the foreshore and tideway was placed in the ownership and control of the PLA Port of London Authority and London's Port became Britain's first nationalised industry. The river was managed as a commercial enterprise. But in the twentieth century the port business moved downstream. - to Tilbury. The upstream Tideway, from Woolwich to Teddington, has ferry boats and tourist boats and some leisure craft - but few cargo boats. Most of the old warehouses which lined the river have become, or are becoming, residential properties. This requires a change of management for the foreshore. It should be managed as an amenity. This will require a new mission statement, board members with different skills and technical staff with different skills. The design and management of tideway within the Greater London Authority area should therefore be transfered to a landscape agency staffed by landscape architects and related disciplines.
Even if one supported the principle of managing the Thames for 'mainly commercial' purposes - this would lead inevitably to the conclusion that tourists bring more revenue to London than ships. In 2014 a report from the Office of National Statistics reported that about 17 million people visited the capital last year and that they spent more than £11bn.This made London a leading world city for the tourist trade - as it was once a world leading maritime port.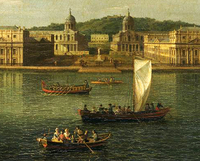 As Canaletto's View of Greenwich shows, the Thames was treated as an amenity and the steps in front of Greenwich Hospital gave public access to the beach. The commissioners would like there to have been no public access but it was demanded and conceded. This remains the best way of gaining a right to roam on the Thames foreshore.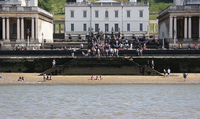 The public still enjoy use of Greenwich Stairs and the public access to the foreshore won by their ancestors in the eighteenth century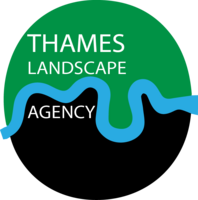 The Greater London Authority family of organizations needs new member: a Thames Landscape Agency to manage public access to the river's beaches and foreshore (see video).