Open Space Planning in London circa 1900
London Landscape Plans: 1829, 1900, 1929, 1943, 1951, 1969, 1976, 1988, 1990, 1992, 2000, 2004, London landscape architecture,
One can assemble a heroic ancestry for the art of open space planning, to include the Book of Numbers, Julius Caesar, the Medicis, the Tudors, Thomas More, Louis XIV, various colonisation schemes and Frederick Law Olmsted.
In nineteenth century London, the most significant plan was John Claudius Loudon's 1829 plan for Breathing Zones. Despite its brilliance, no action followed from Loudon's plan.
At the end of the nineteenth century Londoners began to hear about Olmsted's famous 'Emerald Necklace' plan of 1887. It runs from Boston Common via the Back Bay and Arnold Arboretum to Franklin Park .
Lord Meath proposed a green belt to the London County Council Parks and Open Spaces Committee in 1890, W.J Bull proposed a green girdle round London in 1901. Patrick Geddes, having visited Boston, proposed a park system for Dunfermline in 1904. H V. Lanchester wrote an article on 'Park Systems for Great Cities' in 1908. He and Geddes became founder members of the Town Planning Institute and traveled to India together in 1915. But the profession they founded showed little imagination its approach to landscape and open space planning between 1947 and 2000.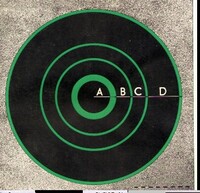 Raymond Unwin London Open Space Plan