How should a design project relate to its context?
Sensitively! - to the surrounding architecture, urban design, landscape architecture, garden design, community, geography, fauna, flora, climate, etc. But in each case the designed relationship can be on of Similarity, Identity or Difference - and designers should state which policy they are adopting, when, why and in which respects. For an essay on context design theory see: Context and design
For a general note of context theory see: Context theory for landscape architecture and urban design
Books on context-sensitive design
Two favourites, both relating to Japan are:
Isozaki, Arata Japan-ness in architecture MIT Press, 2006
Nosé, Michiko Rico, The modern Japanese garden London : Mitchell Beazley, 2005
Japan has been wrestling with the problem of context-sensitivity for a long time. The impression given in the above two books is that the architects have had great difficulty in finding solutions but the garden designers have done very well. The advantage they have is that responding to the special characteristics of a place has always been a necessary aspect of garden design theory and garden design practice.
Blog posts on context-sensitive urban, architecture, landscape and garden design
Landscape architecture and garden design in China
Wither Chinese landscape and garden design in the twenty-first century?
Is the Millennium London Eye a Good Thing or a Bad Thing?
Upland Britain with a blanket cover of wind turbines
CSD Context Sensitive Design and urban design
Context: Skyrise, highrise and surprise
Capernaum House of St Peter and landscape archaeology
Glass and thatched roofs at Athelhampton
Richard Rogers 'Sustainable' design for Chelsea Barracks
Thames Estuary Airport proposed by Boris Johnson
Conceptual design for architecture and landscape
Deptford Creek London Landscape Archaeology
Abu Dhabi and sustainable landscape architecture in the Gulf
Asian landscape architecture and garden design in the twentieth century
An excellent landscape design for the King Abdullah International Gardens
Mirei Shigemori and modern Japanese garden design
Peter Pan statue in Kensington Gardens
Bougainvilleas taking over the Stupas
Multi-objective water conservation in India
Where is this 'urban landscape'?
Lumbini Garden – Buddha's birthplace
Integrating design with nature or nature with design
Barking Town Square does not deserve a public open space award
Contextual design and sculpture in Castleford
Context-sensitive landscape architecture in China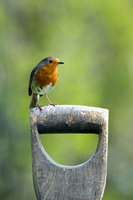 Please can I have a context-sensitive design?