European Garden History

This webpage provides an online companion guide for Tom Turner's history of European Gardens: History, philosophy and design. It has a similar format to his Asian gardens: beliefs, history and design, and will be followed by a book on British garden history in 2012: they could be regarded as three volumes of an integrated book on Eurasian garden history. The links below go to many of the examples discussed in the book.

Tom Turner, European Gardens: History, philosophy and design London:Routledge 2010 ISBN: 978-0-415-49684-1
CONTENTS:

Preface
The arts of gardening and garden design reached Europe from West Asia (the Middle East) but since Roman times Europe has had a leading role in the development of garden design in general and palace gardens in particular.
Chapter 1 Design Philosophy
Making sense of the early history of gardens and gardening requires a focus on the differences between garden types: horticultural plots for growing food; sacred enclosures and sanctuaries; domestic courtyards and palace gardens.
Sheringham Park, Washington DC, Iford Manor, Caerhays, Munich Hofgarten, Horse Guards Parade, Giardino Orto Botanico, Temple of Hephaistos, Berlin Tiergarten, Eden Project, Isola Bella, Lumbini, Villa Lante, Hyde Park, Berlin Tiergarten , Lumbini
Chapter 2 Garden Origins 10,000-1,000 BCE
Gardening techniques originated in the Jordan Valley c 10,000 BCE and they spread east and west with the 'Neolithic package' of plants, animals and technology.
Assur Temple, Babylon , Beidha, Bibracte Hill Fort, Castlerigg Stone Circle , Catal Huyuk , Chauvet Cave , Eridu , Franchthi Cave , Hanging Gardens of Babylon , Jericho , Knossos Palace , Mari Palace , Mycena , St Anthony's Monastery , Uffington White Horse , Ur , Uruk
Chapter 3 Egyptian Gardens 2,000 BCE- 1000 BCE
Neither gardening nor garden design originated in Egypt, but the oldest visual and archaeological records of aesthetically designed gardens come from Egypt.
Amarna , Colossi of Memnon, Hatshepsut Temple Deir el Medina, Domain of Amun , Edfu , Karnak , Malkata , Medinet Habu, Memphis , Ramassesum , Thebes
Chapter 4 Classical Gardens 1400 BCE–500 AD
The earliest gardens in the lands now called Europe come from the East Mediterranean and the Agean: Crete, Greece and Italy. It was the Romans who spread garden design to other parts of Europe.
Acropolis , Delos , Delphi , Fishbourne Roman Palace , Hadrians Villa Tivoli , Hephaiston Temple , Laurentian Villa Pliny , Paestum , Platonic Academy , Pompeii , Temple of Athena Pronaia Delphi , Temple of Vesta Tivoli , Tiryns
Chapter 5 Medieval Gardens 600 AD–1500 AD
Christianity was not as conducive to garden-making as Islam, or the eastern religions, but Christianity was the dominant influence on Medieval gardens.
Bois Richeux, Burg Eltz , Clairvaux monastery , Edzell castle garden , Hradschin Castle Prague , Jerónimos Monastery , Laxton village, Melk monastery Austria , Mont St Michel , Montargis Chateau, Salisbury Cathedral Cloister , San Lorenzo Rome , Saumur Chateau , Vincennes Chateau , Werfen Castle , Westminster Abbey , Westminster Palace , Whittington Castle
Chapter 6 Renaissance Gardens 1350–1650
Renaissance designers broke away from Christian influence and sought to re-create the garden character of the Roman Empire.
Alcazar Seville , Amboise chateau , Ambras Schlosspark , Belvedere Palace Prague, Blois chateau , Bomarzo Sacro Bosco , Boscobel , Careggi Villa Castello Villa , Escorial , Fontainebleau , Fronteira palace, Gamberaia villa , Hofgarten , Honslaarsdyjk , Hortus Palatinus (Heidelberg) , Mattei Villa , Neugebaude palace , Orto Botanico Padua , Pitmedden garden , Pratolino Villa , Quinta da Bacalhoa , Theobalds , Villa d'Este Tivoli , Villa Lante , Villa Madama Rome , Villa Medici Fiesole , Villa Pia Vatican Rome, Villandry , Wallenstein Garden , Wilton House
Chapter 7 Baroque Gardens 1600–1750
Though an extension of renaissance ideas, Baroque gardens took on a distinct character, influenced by renaissance science and technology.
Aldobrandini Villa, Aranjuez garden , Belvedere Palace Vienna , Boboli garden Bramham Park , Caserta Palacio Real de (Reggia di Caserta) , Castle Ashby , Chantilly , Chenonceaux chateau , Cirencester Park , Drottningholm , Farnese Palazzo , Garzoni Villa , Greenwich Park , Hampton Court , Herrenhausen Grosser Garten , Het Loo , Isola Bella , Kensington Gardens , La Granja , Levens Hall Cumbria , Luxembourg garden , Marly le Roi , Melbourne Hall , Meudon , Mirabelle garden , Mondragone Villa , Montalto Villa , Nymphenburg , Peterhof , Quelez garden , Schleissheim, Schönbrunn , St Peter's Rome , Torlonia Villa , Tsarskoe Selo , Tuileries Gardens , Vaux le Vicomte , Veitshöchheim , Versailles Garden, Wilhelmshöhe Kassel , Windsor Great Park
Chapter 8 Neoclassical and Romantic Gardens 1700–1810
Eighteenth century philosophers and designers drew inspiration from ideas and images associated with the classical landscapes of Ancient Greece.
Augustusburg , Blenheim Palace Garden , Bowood Park , Caerhays Garden , Castle Howard , Chatsworth , Chiswick House , Claremont Landscape Garden , Downton Castle , Duncombe Park , Englischer Garten Munich, Ermenonville , Falkenlust , Fredensborg Slotspark , Frederiksborg , Haga Park , Harewood House , Ilm Park Weimar , Leasowes , Middleton Place Virginia , Mount Vernon, Muskau , Painshill Park , Petworth Park , Prior Park , Rousham , Sanssouci , Schwetzingen garden , Sheringham Park , St James's Park , Stourhead , Stowe , Studley Royal , Villa Borghese Rome , Villa Rotunda , Wörlitz
Chapter 9 Eclectic Gardens 1800–1900
After a steady development for 1000 years, the art of garden design reached a Great Turning Point c1800 and, as designers lost their way, turned to eclectic re-creations based on old ideas.
Central Park New York , Champs sur Marne , Charlottenburg Berlin , Crystal Palace , Hearst Castle California , Hidcote Manor , Iford Manor , Insel Mainau , Kew Gardens , Leonardslee, Linderhof Germany , Longwood Gardens , Munstead Wood , Rovine de Ninfa , Parc Monceau , Peacock Island (Pfaueninsel) , Pena Palace , Penshurst Place Kent , Red House, Royal Pavilion Brighton , Schwerin Castle , Tivoli Garden Copenhagen , Trebah , Villa Ephrussi Rothschild , Woburn Abbey , Alton Towers, Biddulph Grange , Branitz , Buen Retiro Madrid , Buttes Chaumont
Chapter 10 Abstract and Post-Abstract Gardens 1900–2000
Garden designer was slow in coming to terms with the dramatic modern art of the twentieth century but is increasingly at home with the postmodern ideas of the late twentieth century.
Amsterdam Bos , Caveman Restaurant Centre for Alternative Technology (CAT) , Ditchley Park , Duisburg Nord Landscape Park , German Pavilion Barcelona , Great Dixter , Parc Güell , Instituto Moreira Salles IMS Rio de Janeiro , Kennedy Memorial Runnymede, Lake Mälaren Stockholm , Landschaftspark Duisberg Nord , Louisiana Art Gallery Humlebaek , Miller garden Columbus Indiana , Munich Olympia Park , Oakland Museum , Parc de la Villette , Portrack House, Scottish National Gallery of Modern Art , Sissinghurst Castle Garden , Sony Centre Berlin , Stockholm City Hall (Stadshuset) , Stuttgart Green U , The Mount (Lenox Massachusetts) , Warsaw University Library , Woodland Cemetery Skogskyrkogården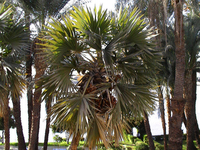 Ancient gardens in West Asia were probably palm orchards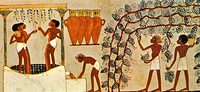 Egyptian gardens surely influenced European gardens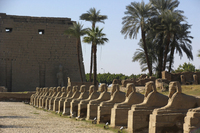 Egyptian temple garden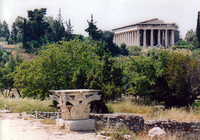 The first gardens in mainland Europe were in Greece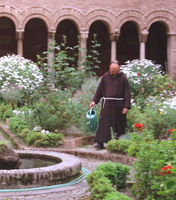 Monks and nuns kept the art of gardening alive during Europe's Middle Ages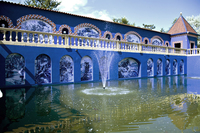 Renaissance gardens took different forms in different European countries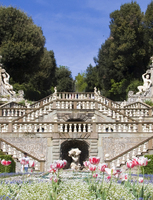 The Baroque style of garden design originated in Italy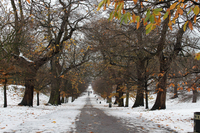 Avenues were a defining feature of Baroque gardens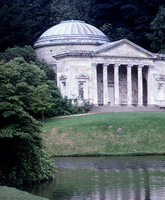 England pioneered the neoclassical landscape garden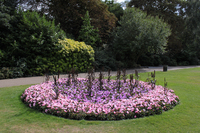 Floral bedding was popular in the nineteenth century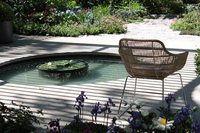 Modern gardens were influenced by Abstract Art in the twentieth century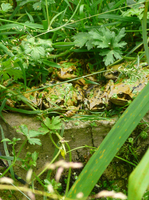 Sustainability may be the next grand theme in the history of European garden design