Courses in Design Schools, Colleges and Universities
Landscape and Garden Product Directory
Education, Books, Styles, Computer Aided Design, UK Designers, EA
Also see garden and landscape education courses. The main educational alternatives are summarised below.
Garden education and training courses in schools and colleges can be classified by:
their level (short course, undergraduate, postgraduate, conversion course, diploma course, certificate course, degree course, masters course)
their mode of study (part-time study, full-time study, home study, open learning, web-based study, electronic learning, distance learning, flexible learning)
their subject (garden design, garden history, landscape design, landscape construction, landscape architecture, amenity horticulture, commercial horticulture, grounds maintenance, landscape management)
the type of institution providing the course (private school, public college, community college, university, training college etc)
Garden History
Garden History is mainly taught as a postgraduate subject. Entrants can be from any undergraduate discipline. The history of garden design relates to the history of art and architecture. The history of horticulture relates more to horticulture itself and to the natural sciences. An MA in Garden History can lead to a career as a gardens inspector, as a consultant in garden restoration or as a curator of a historic garden.
Garden Design
Garden Design is taught by distance learning, at private schools of garden design (often 1-week and 1-year programmes), as a university undergraduate education course, and as a university postgraduate education course. Short garden design courses are generally of a good standard and achieve a reasonable level of competence. But to mature as a garden designer, or any type of designer, takes more than a year in school. It also requires design debate and regular contact with other garden designers, both teachers and students, in a way which is only possible in a design school or a university department. Higher education garden courses lead to a BA (Hons) Garden Design of a MA Garden Design. Garden designers can then become members of professional associations.
Garden Maintenance and Landscape Management
Garden Maintenance and Landscape Management are taught at further and higher education colleges and also at universities. They lead to careers in parks, gardens, horticultural nurseries, contracting firms and private consultancy firms. Landscape Managers with a BSc in Landscape Management can become members of professional associations, including the UK Landscape Institute.
Landscape Architecture and Landscape Planning
Landscape Architecture and Landscape Planning are taught at university level. Undergraduate entry is the same as for university courses and entrants should have design and technical interests. Postgraduate 'conversion' masters courses are available for those with degrees in other subjects. They lead to a MA Landscape Architecture or MA Landscape Design. Graduates proceed to membership of a professional body affiliated to the International Federation of Landscape Architects (IFLA) (eg the UK Landscape Institute (LI) and the US American Society of Landscape Architects (ASLA). They tend to work in government offices and in private consultancy firms, with architects, engineers and other professionals. They make considerable use of Computer Aided Design CAD (eg AutoCAD and LandCADD).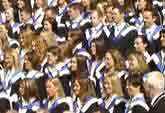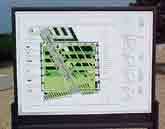 For large parks and gardens, one must learn to draw plans (Thames Barrier Park in London)