Education in garden and landscape history

The Gardenvisit.com website aims to support teaching and learning in garden design and landscape architecture, including the history and theory of these subjects. Design history is concerned with the what, where and who of past projects; design theory is concerned with principles: the why and how of past projects.
Anyone can use the website. It has about 10,000 pages of content and about 10,000 images, or you can buy a copy of the Garden History Reference Encyclopedia CD, which shares some material with the website, and has additional eTexts + sets of PowerPoint presentations of historic gardens - and the convenience of having the material on your own computer. The CD is also used in conjunction with the distance learning programmes in garden history run by the University of Greenwich. Those who prefer paper publications can obtain a book by our website's first editor (Tom Turner: Garden history, philosophy and design 2000BC-2000AD.) Or they can take a course in Garden History offered by the University of Greenwich Department of Landscape and Gardens.
Notes for Landscape Architecture and Garden Design Students
Please see
2006 Menier Street Exhibition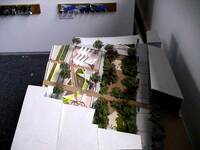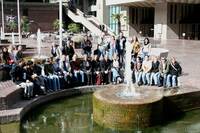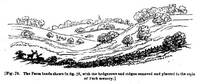 Landscape planning repton drawing