Asian Garden History

This webpage provides an online companion guide for Tom Turner's history of Asian Gardens: history belief and design ISBN: 978-0-415-49687-2 was published in March 2010, by Spon/Routledge. It has a similar format to Tom Turner's Garden history philosophy and design 2000 BC to 2000 AD from the same publisher, and to European Gardens, published in 2011. A book on British garden history was published in 2013:
Tom Turner, Asian gardens 3000 BCE to 2000 CE London:Routledge 2010 ISBN: 978-0-415-49687-2




CONTENTS: Asian Garden History

Preface
The oldest known gardens were made in West Asia. According to the creation myths of Mesopotamia and Egypt, the world began in watery darkness. The gods then made land, light and life – and were honoured in sanctuaries comprising mounds, pools, plants, buildings and terraces. These were the earliest symbolic landscapes and their components, with the sky, remain the compositional elements of garden and landscape design. In the millennia after 3000 BCE, great gardens were made on the fringes of Central Asia. The origins of garden design as a fine art lie in religious beliefs about the nature of the world and man's place in nature.

Chapter 1 Religion, Faith, Beliefs and Gardens in Asia

Part 1 West Asian Gardens: Iraq, Egypt, Iran, Syria, Jordan, Arabia
Chapter 2 Polytheist Gardens in Asia
Horticulture began c10,000 BCE and the first aesthetically designed gardens known to history were made under the influence of polytheism in West Asia (c3,000BCE). The modern names of the countries in which these gardens were made are Iraq and Egypt. By 500 BCE aesthetically designed gardens were also being made in Iran.
Babylon Eridu Ur Uruk Nineveh Khiva Garden of Eden Domain of Amun Luxor Amarna Medinet Habu Sennufer's garden Karnak Mycenae Pasargadae Persepolis Naqsh-e Rustam Firouzabad Bishapur Ctesiphon
Chapter 3 Islamic Gardens in West Asia, Spain, Central Asia and India

Islam became the dominant faith in West Asia and, like Christianity in Europe, suppressed polytheism and destroyed polytheist gardens. Both Islam and Christianity went on to develop highly refined styles of garden design which drew on polytheist precedents.
Great Palace Constantinople Umayyad Mosque Damascus Khirbat al-Mafjar Balkuwara Palace Abu Dulaf Mosque Madinat al-Zahra Alhambra Sikandra Timur's Palace Shahr-e Sabz Afrasiab Uleg Beg Madrassah Madrasah Chahar Bagh Bagh Doulatabad Bagh-eFin Bagh-e Babur Ram Bagh Lotus Garden Dholpur Purana Quila Humayun's Tomb Mausoleum of Ismael Samani Fatehpur Sikri Taj Mahal Agra Fort Red Fort Shalimar Bagh Nishat Bagh Achabal Itmad ud Daula Mandu Kaliadeh Palace Bundi Deeg Islamnagar Sahelion-Ki-Bari Amber Palace Orchha Topkapi palace
Part 2 South Asian Gardens: India, Pakistan, Sri Lanka, SE Asia

Chapter 4 Hindu Gardens in Ancient India and other parts of Asia


The origins of civilization in the Indus Valley are uncertain but may be West Asian. Hindu civilization developed in Central Asia and brought a reverence for natural landscape to the plains of North India. There are no physical survivals from ancient Hindu times but enough is known of their character to conclude that India had a wonderful garden tradition.
Harappa Mohenjo Daro Ayodhya Ajanta Sanchi Sisupalgarh Orchha Khajuraho
Chapter 5 Buddhist Gardens in India, Sri Lanka, Myanmar, Cambodia, Indonesia, Thailand

Buddhism developed in the foothills of the Himalayas and appears to have drawn on both Hindu traditions and on the Bon religion of Tibet. Gardens and parks have a central place in Buddhist culture and became the world religion with the most extensive influence on garden design.
Jokhang Temple and Potala Kapilavastu Lumbini Sarnath (Isipatana), Bodh Gaya, Kushinagar, Jetavana Anuradhapura Pataliputra Udaigiri Ajanta Amaravati Sigiriya Borobadur Angkor Wat Wat Chet Yot Ananda Swayambhunath
Part 3 East Asian Gardens: China and Japan
Chapter 6 Daoist and Buddhist Gardens in China
China is said to have a garden design tradition reaching back 5,000 years but the ancient examples were vast Daoist-inspired tracts of natural landscape, which we would call parks. The intricate and excellent town gardens we now view as classically Chinese were made after Buddhism became significant in China.
Pingyao Qin Shi Huang Tomb Tiger Hill Banpo Huashan Lion Grove Forbidden City Taishan Chengde Temple of Heaven Altar of Grain Changan Luoyang White Horse Monastery Longmen Huaqing Palace Hangzhou West Lake Beihai Park Jingshan Hill Humble Administrator's Garden Chengde Yuanming Yuan Master of the Nets Surging Waves Pavilion (Cang Lang Ting Yuan) Lingering garden (Liu Yuan) Grand View Garden (Daguanyuan) Prince Gong's Garden
Chapter 7 Shinto and Buddhist gardens in Japan
The earliest sacred places in Japan were inspired by Shinto, which has similarities with Daoism. Shinto continues to influence Japanese gardens as do the lost Buddhist gardens of Tang and Song Dynasty China.
Kongobuji Temple Ise Jingu Itsukushima Shrine Nara Heian Palace Garden in Nara Todaiji Temple Heian Shrine Kyoto Imperial Palace Shinsen-en Horyu-ji Motsu-ji Joruri-ji Byodo-in Daikakuji Temple Osawa Pond Enkakuji Temple Ginkaku-ji Saiho-ji Tenryu-ji Kinkaku-ji Kodai-ji Ryoanji Kyoto Gosho Shosei-en Katsura Sento Gosho Shugakin Koishikawa Korakuen Rikugien Garden Konchi-in Daitoku-ji Kiyosumi Kyu Iwasaki-tei Old Furukawa Murin-an
Part 4 Modern Asian Gardens: Russia, Middle East, India, China, Japan, etc

Chapter 8 International Modern Gardens in Asia

International Modernism became the dominant influence on gardens throughout Asia in the twentieth century. 'This produced an abstract style of garden design, a few masterpieces and a great many dull and "soulless" places'. Happily, there are signs that the sun is setting on this phase of Asian garden design and landscape architecture.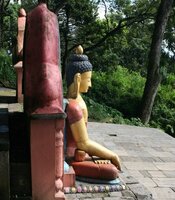 Asian Garden History - West Asia, India, China, Japan and South East Asia (Image Gardenvisit.com)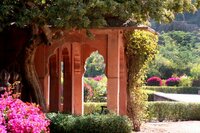 Indian Garden History, including Pakistan, India, Sri Lanka and Nepal (image Gardenvisit.com)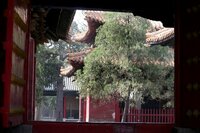 Chinese and Japanese garden history (image Gardenvisit.com)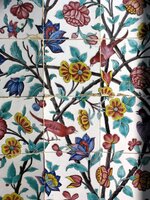 West Asian Garden History: Iran, Turkey, Egypt and the Gulf (image Gardenvisit.com)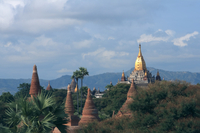 The Ananda Buddhist 'temple mountain' in Myanmar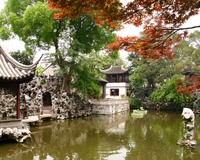 The Lion Grove Garden in Suzhou, China
Japanese garden in winter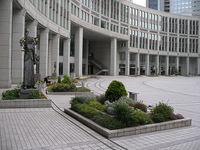 Modern landscape architecture in Japan Shinjuku Towers, Tokyo