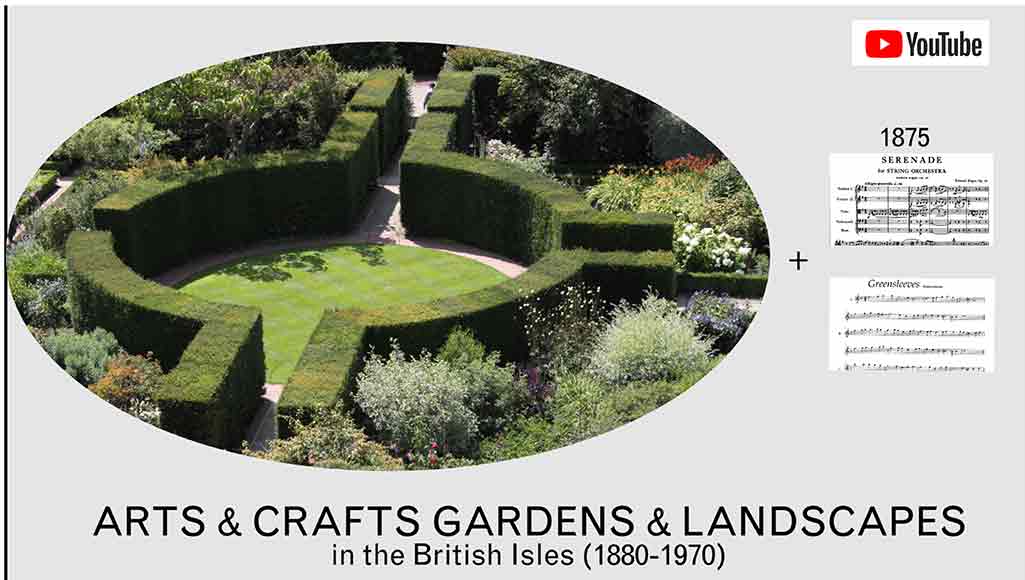 Arts and Crafts Garden Design
Gardenvisit.com History Homepage
Designers, like artists, looked back to medieval and renaissance, before the age of Raphael, and forward to a new world in which garden owners were also gardeners and, with more social equality, craft workers, like Morris and Jekyll, were also designers.. Gardens were made with:
• specialised compartments made with walls and hedges
• terraces often rectangular flower beds
• wildflower meadows and woodland gardens
• pools, lily ponds and foundtains
• scultpures and ornaments
• herbaceous borders with flowering shrubs
• colour themes for planted areas
Greensleeves in a London Garden, Vaughan Williams 1934
Greensleeves is serene, delightful, lyrical and pastoral, as a song, a dance and an orchestral piece. The garden music plays against the backdrop of an inaccessible, small but beautiful private refuge on the fringes of Central London. Seen here in July, the garden has an air of sadness with its profusion of flowers soon to be over for another season. Clematis dance for admiration. The music was published in 1580 and this arrangement was orchestrated by Ralph Vaughan Williams in 1934. He called it a Fantasia on Greensleeves and it achieves his dream of embodying the 'soul of the nation'. The painting of My Lady Greensleeves, who must live in the garden, is by Dante Gabriel Rossetti. Some people believe Henry VIII wrote the tune and Elizabeth I danced to it.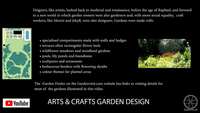 Arts and Crafts garden design