eBooks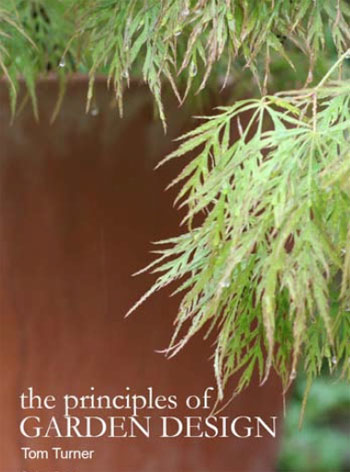 The Principles of Garden Design
by Tom Turner
(ISBN 978-0-9542306-2-3, 45 pages, 130 illustrations, 2008)
The eBook explains the 3 classic design principles: gardens should be useful, gardens should be well-made and gardens should be beautiful. The principles come from Vitruvius. They have influenced the design of gardens since ancient times and are as important today as they have always been.
Only pay what you think it's worth, even if it's nothing!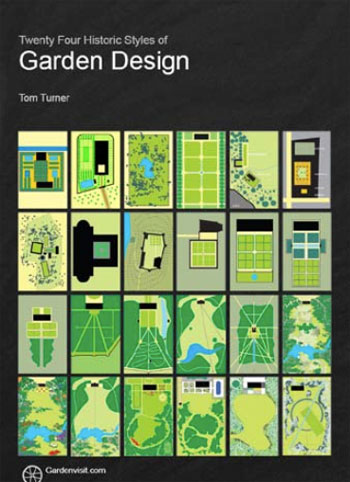 24 Historic Styles of Garden Design
by Tom Turner
(ISBN 978-0-9542306-3-0, 84 pages, 230 illustrations, 2008)
Giving clear explanations of the use and form of the 24 best-known historic styles of garden design in the west. The period covered extends from the temples and courtyards of Ancient Egypt to the Modern and Postmodern styles of the 21st century, including recent gardens from the Chelsea Flower Show.
Only pay what you think it's worth, even if it's nothing!
---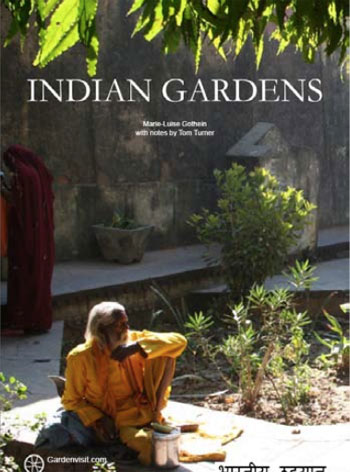 Indian Gardens
by Marie-Luise Gothein
(ISBN 978-0-9542306-4-7, 112 pages, 260 illustrations, 2008)
This is the first English translation of Marie-Luise Gothein's classic Indische Garten (1926). It is a real work of scholarship and a much more extensive treatment of Indian gardens than in her monumental History of Garden Art. Gothein learnt Sanskrit in order to research the subject.
Only pay what you think it's worth, even if it's nothing!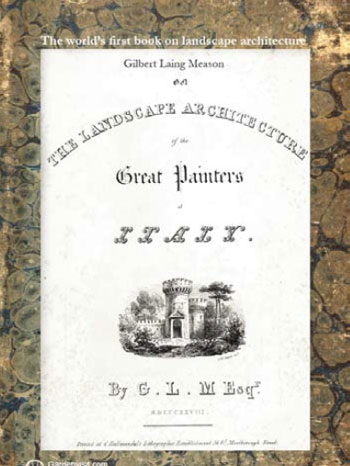 The World's First Book on Landscape Architecture
by Gilbert Laing Meason
(15 pages, 10 illustrations, 2008)
This book contains the chapter and illustrations with which Meason explains his conception of 'Landscape Architecture'. The term was adopted by Loudon, Downing, Vaux, Olmsted and the landscape architecture profession worldwide. The chapter contains engravings of paintings by Giorgioni, Breemberg, Veronese, Mantegna, Julio Romano, Siciolante Da Sermoneta, Giotto and Poussin.
Only pay what you think it's worth, even if it's nothing!
---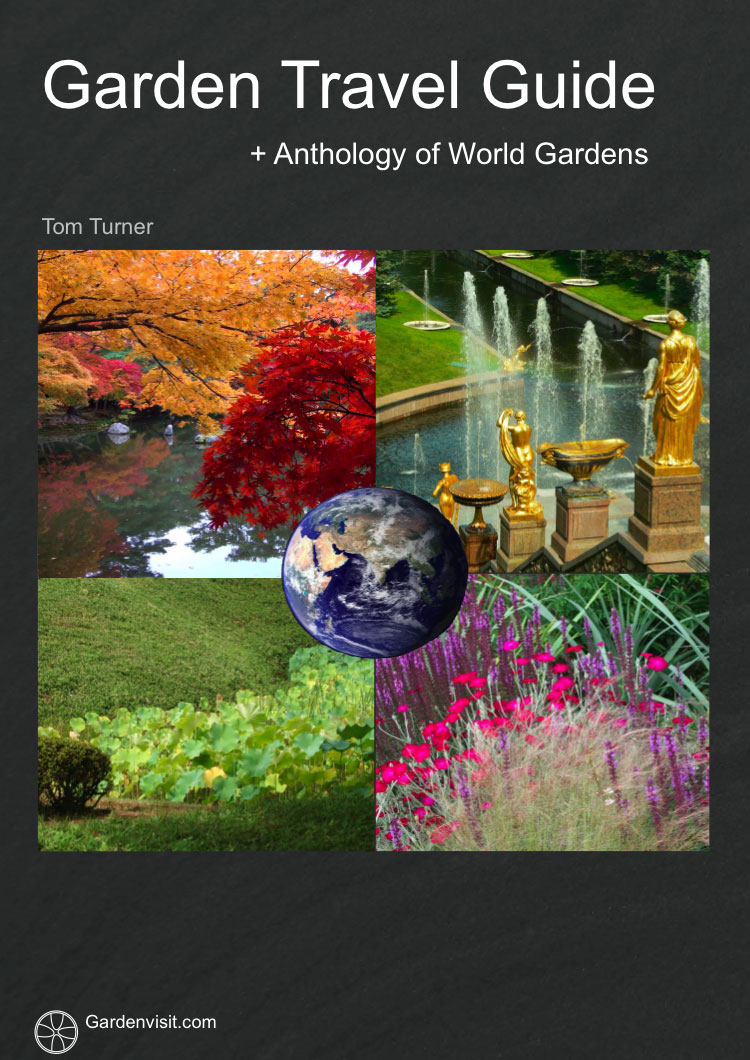 Garden Travel Guide
by Tom Turner
How to visit the world's most interesting gardens in the best weather is the subject of this eBook. It contains advice and an anthology of some 100 gardens - including temple gardens, palace gardens, tomb gardens and botanic gardens. A 'World Garden' is one which represents a significant aspect of the world's garden culture.
Only pay what you think it's worth, even if it's nothing!

Garden History Reference Encyclopedia CD
by Tom Turner
(ISBN 0-9542306-0-4, approx 2m words and 4,000 illustrations)
The Garden History CD is in Adobe Acrobat format with over 10,000 hyperlinks both internal and external, to sites of garden history interest. It also 100+ PowerPoint presentations on individual gardens. The text of the Garden History CD can be printed but, at 500 words/page, would take over 4,000 sides of paper. For comparison, a volume of the last printed edition of Encyclopedia Britanica has 1,200 sides. The material is not organised as an alphabetical encyclopedia, but it is fully searchable using the Adobe index file on the CD.
---
Free eBook Sample
Download this to see extracts of each book we produce. If you like the look of any of them you can purchase them using the links below.